Black Prophetic Fire
by Cornel West (Author), Christa Buschendorf (Author)
Hardcover
ON SALE: October 7, 2014

Hardcover: 248 pages
Publisher: Beacon Press (October 7, 2014)
Language: English
ISBN-10: 0807003522
ISBN-13: 978-0807003527

Excerpt. © Reprinted by permission. All rights reserved.
CORNEL WEST
(b. 1953)
INTRODUCTION: Why We Need to Talk About Black Prophetic Fire
by Cornel West
Are we witnessing the death of Black prophetic fire in our time? Are we experiencing the demise of the Black prophetic tradition in present-day America? Do the great prophetic figures and social movements no longer resonate in the depth of our souls? Have we forgotten how beautiful it is to be on fire for justice? These are some of the questions I wrestle with in this book.

Since the assassination of Martin Luther King Jr., it is clear that something has died in Black America. The last great efforts for Black collective triumph were inspired by the massive rebellions in response to Dr. King's murder. Yet these gallant actions were met with increasing repression and clever strategies of co-optation by the powers that be. The fundamental shift from a we-consciousness to an I-consciousness reflected not only a growing sense of Black collective defeat but also a Black embrace of the seductive myth of individualism in American culture. Black people once put a premium on serving the community, lifting others, and finding joy in empowering others. Today, most Black people have succumbed to individualistic projects in pursuit of wealth, health, and status. Black people once had a strong prophetic tradition of lifting every voice. Today, most Black people engage in the petty practice of chasing dollars. American society is ruled by big money, and American culture is a way of life obsessed with money. This is true for capitalist societies and cultures around the world. The Black prophetic tradition—along with the prophetic traditions of other groups—is a strong counter-force to these tendencies of our times. Integrity cannot be reduced to cupidity, decency cannot be reduced to chicanery, and justice cannot be reduced to market price. The fundamental motivation for this book is to resurrect Black prophetic fire in our day—especially among the younger generation. I want to reinvigorate the Black prophetic tradition and to keep alive the memory of Black prophetic figures and movements. I consider the Black prophetic tradition one of the greatest treasures in the modern world. It has been the leaven in the American democratic loaf. Without the Black prophetic tradition, much of the best of America would be lost and some of the best of the modern world would be forgotten.

All the great figures in this book courageously raised their voices in order to bear witness to people's suffering. These Black prophetic figures are connected to collective efforts to overcome injustice and make the world a better place for everyone. Even as distinct individuals, they are driven by a we-consciousness that is concerned with the needs of others. More importantly, they are willing to renounce petty pleasures and accept awesome burdens. Tremendous sacrifice and painful loneliness sit at the center of who they are and what they do. Yet we are deeply indebted to who they were and what they did.

Unfortunately, their mainstream reception is shaped according to the cultural icon of the self-made man or the individual charismatic leader. This is especially true for the male figures. This is not to say that they did not fulfill the function of leaders and speakers of their organizations. But I want to point out that any conception of the charismatic leader severed from social movements is false. I consider leaders and movements to be inseparable. There is no Frederick Douglass without the Abolitionist movement. There is no W. E. B. Du Bois without the Pan-Africanist, international workers', and Black freedom movements. There is no Martin Luther King Jr. without the anti-imperialist, workers', and civil rights movements. There is no Ella Baker without the anti-US-apartheid and Puerto Rican independence movements. There is no Malcolm X without the Black Nationalist and human rights movements. And there is no Ida B. Wells without the anti-US-terrorist and Black women's movements.

There is a gender difference in regard to men's and women's roles assigned in social movements. This shapes their reception in history books and in popular culture. Male figures are prominent on the basis of their highly visible positions. They often are chosen to represent the movement, usually due to their charismatic qualities. Yet despite the charisma of many women leaders, it is difficult for them to be chosen to represent the movement. They are often confined to untiring efforts in organizing the movement. As a consequence, even when women give speeches, even when they contribute to the political thinking of movements, their words are not taken as seriously as they ought to be. One of the aims of our dialogues about the Black prophetic tradition is to bear witness to the fiery prophetic spirit of Ida B. Wells by presenting examples of her fearless speech and action, and to bear witness to the deep democratic sensibilities of Ella Baker, who understood better than any of the others the fundamental role of movements in bringing about fundamental social change.

This book becomes even more important in the age of Obama, precisely because the presence of a Black president in the White House complicates our understanding of the Black prophetic tradition. If high status in American society and white points of reference are the measure of the Black freedom movement, then this moment in Black history is the ultimate success. But if the suffering of Black people—especially Black poor and working people—is the ultimate measure of the Black freedom movement, then this moment in Black history is catastrophic—sadly continuous with the past. With the Black middle class losing nearly 60 percent of its wealth, the Black working class devastated with stagnating wages and increasing prices, and the Black poor ravaged by massive unemployment, decrepit schools, indecent housing, and hyperincarceration in the new Jim Crow, the age of Obama looks bleak through the lens of the Black prophetic tradition. This prophetic viewpoint is not a personal attack on a Black president; rather it is a wholesale indictment of the system led by a complicitous Black president.

The Black prophetic tradition highlights the crucial role of social movements in the United States and abroad. The Occupy Wall Street movement was a global response to the thirty-year class war from above, which pushed the middle class into the ranks of the working class and poor, and even further exacerbated the sufferings of working-class and poor people. The 2008 financial crisis, primarily caused by the systemic greed of unregulated Wall Street oligarchs and their bailout by the Wall Street–dominated US government, revealed the degree to which American society is ruled by big money. And the fact that not one Wall Street bank executive—despite massive criminality on Wall Street—has gone to jail, while any poor and, especially, Black person caught with crack goes straight to prison, shows just how unjust our justice system is. The realities of the power of big banks and corporations are hidden and concealed by a corporate media that specializes in generating weapons of mass distraction. This systemic concealment also holds for the military-industrial complex, be it the Pentagon or the CIA. Rarely are the death-dealing activities of both institutions made public to the American citizenry. And courageous whistle-blowers—such as Chelsea Manning, Julian Assange, John Kiriakou, and Edward Snowden—who reveal to the public the corrupt activities of the US government are severely punished. Even the recent discussions about drones dropping bombs on innocent civilians remain confined to American citizens. The thousands of non-American civilian victims—including hundreds of children—receive little or no attention in the corporate media. The Black prophetic tradition claims that the life of a precious baby in Pakistan, Yemen, Somalia, Haiti, Gaza, Tel Aviv, Lagos, Bogotá, or anywhere else has the same value as a precious baby in the USA.

The Black prophetic tradition accents the fightback of poor and working people, be it in the United States against big money, be it in the Middle East against Arab autocratic rule or Israeli occupation, be it against African authoritarian governments abetted by US forces or Chinese money, be it in Latin America against oligarchic regimes in collaboration with big banks and corporations, or be it in Europe against austerity measures that benefit big creditors and punish everyday people. In short, the Black prophetic tradition is local in content and international in character.

The deep hope shot through this dialogue is that Black prophetic fire never dies, that the Black prophetic tradition forever flourishes, and that a new wave of young brothers and sisters of all colors see and feel that it is a beautiful thing to be on fire for justice and that there is no greater joy than inspiring and empowering others—especially the least of these, the precious and priceless wretched of the earth!
Editorial Reviews

"Lively, heated, fighting words..."

"[West's] mini-lectures, which frequently run uninterrupted for pages at a time, and Buschendorf's instructive set-ups for them...convey a wealth of information."




"A fascinating exploration of the black prophetic genius and fire of Douglass, Du Bois, King, Ella Baker, Malcolm X, and Ida B. Wells, this book reminds us what true leadership, sacrifice, and courageous, inspirational truth-telling looks like and why it is so urgently needed in the quest for justice today."

—Michelle Alexander, author of The New Jim Crow

About the Author
Cornel West is a prominent and provocative democratic intellectual. A current professor at Union Theological Seminary, he has also taught at Yale, Harvard, and Princeton. The recipient of more than twenty honorary degrees, he has written many important books, including Race Matters and Democracy Matters. He appears frequently on Real Time with Bill Maher, The Colbert Report, Democracy Now, CNN, C-SPAN, and other national and international media. He lives in New York City.

Christa Buschendorf is a professor and the chair of American Studies at Goethe-Universität Frankfurt am Main. She has published on the transatlantic history of ideas and on African American literature.
This Changes Everything: Capitalism vs. The Climate Hardcover – September 16, 2014
by Naomi Klein (Author)

Hardcover: 576 pages
Publisher: Simon & Schuster (September 16, 2014)
Language: English
ISBN-10: 1451697384
ISBN-13: 978-1451697384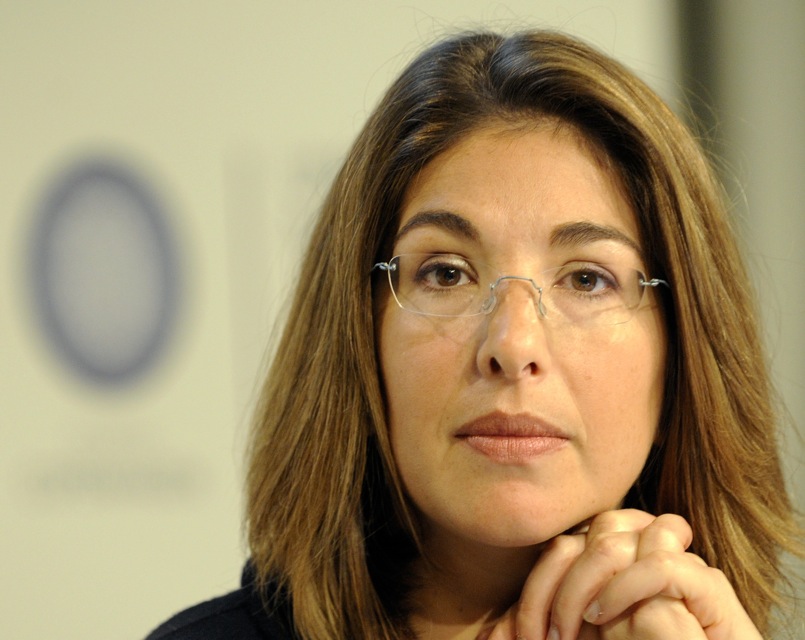 NAOMI KLEIN

The most important book yet from the author of the international bestseller The Shock Doctrine, a brilliant explanation of why the climate crisis challenges us to abandon the core "free market" ideology of our time, restructure the global economy, and remake our political systems.

In short, either we embrace radical change ourselves or radical changes will be visited upon our physical world. The status quo is no longer an option.

In This Changes Everything Naomi Klein argues that climate change isn't just another issue to be neatly filed between taxes and health care. It's an alarm that calls us to fix an economic system that is already failing us in many ways. Klein meticulously builds the case for how massively reducing our greenhouse emissions is our best chance to simultaneously reduce gaping inequalities, re-imagine our broken democracies, and rebuild our gutted local economies. She exposes the ideological desperation of the climate-change deniers, the messianic delusions of the would-be geoengineers, and the tragic defeatism of too many mainstream green initiatives. And she demonstrates precisely why the market has not—and cannot—fix the climate crisis but will instead make things worse, with ever more extreme and ecologically damaging extraction methods, accompanied by rampant disaster capitalism.

Klein argues that the changes to our relationship with nature and one another that are required to respond to the climate crisis humanely should not be viewed as grim penance, but rather as a kind of gift—a catalyst to transform broken economic and cultural priorities and to heal long-festering historical wounds. And she documents the inspiring movements that have already begun this process: communities that are not just refusing to be sites of further fossil fuel extraction but are building the next, regeneration-based economies right now.

Can we pull off these changes in time? Nothing is certain. Nothing except that climate change changes everything. And for a very brief time, the nature of that change is still up to us.
Editorial Reviews

"This may be the first truly honest book ever written about climate change." (Bryan Walsh Time)

"This is the best book about climate change in a very long time—in large part because it's about much more. It sets the most important crisis in human history in the context of our other ongoing traumas, reminding us just how much the powers-that-be depend on the power of coal, gas and oil. And that in turn should give us hope, because it means the fight for a just world is the same as the fight for a livable one." (Bill McKibben, author of The End of Nature and co-founder of 350.org)

"This Changes Everything is the work book for . . . [a] new, more assertive, more powerful environmental movement." (Mark Bittman)

"Naomi Klein applies her fine, fierce, and meticulous mind to the greatest, most urgent questions of our times. . . . I count her among the most inspirational political thinkers in the world today." (Arundhati Roy, author of The God of Small Things and Capitalism: A Ghost Story)

"Naomi Klein is a genius. She has done for politics what Jared Diamond did for the study of human history. She skillfully blends politics, economics and history and distills out simple and powerful truths with universal applicability." (Robert F. Kennedy, Jr.)

"[A]robust new polemic. . . . Drawing on an impressive volume of research, Ms. Klein savages the idea that we will be saved by new technologies or by an incremental shift away from fossil fuels: Both approaches, she argues, are forms of denial. . . . Ms. Klein is aware of the intractability of the problems she describes, but she manages optimism nonetheless." (Nathaniel Rich The New York Times)

"If global warming is a worldwide wake-up call, we're all pretty heavy sleepers. . . . We haven't made significant progress, Klein argues, because we've been expecting solutions from the very same institutions that created the problem in the first place. . . . Klein's sharp analysis makes a compelling case that a mass awakening is part of the answer." (Chris Bentley The Chicago Tribune)

"Gripping and dramatic. . . . [Klein] writes of a decisive battle for the fate of the earth in which we either take back control of the planet from the capitalists who are destroying it or watch it all burn." (Roy Scranton Rolling Stone)

"Naomi Klein's latest book may be the manifesto that the climate movement — and the planet — needs right now. . . . For those with whom her message does resonate — and they are likely to be legion — her book could help catalyze the kind of mass movement she argues the world needs now." (Mason Inman San Francisco Chronicle)

"Powerfully and uncompromisingly written, the impassioned polemic we have come to expect from Klein, mixing first-hand accounts of events around the world and withering political analysis. . . . Her stirring vision is nothing less than a political, economic, social, cultural and moral make-over of the human world." (Mike Hulme New Scientist)

"A powerful, profound, and compelling book." (Matthew Rothschild The Progressive)

"Klein is one of the left's most influential figures and a prominent climate champion. . . . [She] is a gifted writer and there is little doubt about the problem she identifies." (Pilita Clark The Financial Times)

"Whatever side you take, Klein deserves credit for not sugarcoating the problem. She writes that limiting global warming won't be quick, easy or without disruptions, yet holds out hope that the end result will be better for people, the environment and even the economy. . . . This Changes Everything may motivate more people to think and act on climate change, and that's good." (Associated Press)

"Journalist Klein is a resolute investigator into the dark side of unchecked capitalism. . . . This comprehensive, sure-to-be controversial inquiry, one of the most thorough, eloquent, and enlightening books yet on this urgent and overwhelming subject—alongside works by Bill McKibben, Elizabeth Kolbert, and Diane Ackerman—provides the evidence and the reasoning we need to help us shift to a 'worldview based on regeneration and renewal rather than domination and depletion.'" (Booklist (starred review))

"[Klein's] journalism won't slow down the fossil fuel companies, but it surely holds out hope for activists looking to avert a disaster. . . . A sharp analysis that is bound to be widely discussed." (Kirkus Reviews)

About the Author

Naomi Klein is an award-winning journalist, syndicated columnist, and author of the New York Times and #1 international bestseller The Shock Doctrine: The Rise of Disaster Capitalism. Her first book, No Logo: Taking Aim at the Brand Bullies, was also an international bestseller. Klein is a contributing editor for Harper's and reporter for Rolling Stone and writes a syndicated column for The Nation and the Guardian. She lives in Toronto.
Masters of Mankind: Essays and Lectures, 1969-2013
Paperback – September 30, 2014

by Noam Chomsky (Author), Marcus Raskin (Introduction)

Paperback: 162 pages
Publisher: Haymarket Books (September 30, 2014)
Language: English
ISBN-10: 160846363X
ISBN-13: 978-1608463633

In this collection of essays from 1969 to 2013, many in book form for the first time, Noam Chomsky examines the nature of state power, from the ideologies driving the Cold War to the War on Terror, and reintroduces the moral and legal questions that all too often go unheeded. With unrelenting logic, he holds the arguments of empire up to critical examination and shatters the myths of those who protect the power and privilege of the few against the interests and needs of the many. An introduction by Marcus Raskin contextualizes Chomsky's place among some of the most influential thinkers of modern history.

Editorial Reviews

"There is no living political writer who has more radically changed how more people think in more parts of the world about political issues."
—Glenn Greenwald

"Chomsky is a global phenomenon . . . perhaps the most widely read voice on foreign policy on the planet."
—New York Times Book Review

"Considering that Chomsky's relevance has only grown with time, and that his positions prove less radical and more prescient as years pass, the timing of his new book release, The Masters of Mankind, a retrospective of lectures and essays stretching from 1969 to 2013, is perfect... There is more than enough profound, powerful material in this collection to impress any readers unfamiliar with Chomsky's intellectual agility."
—The Daily Beast

Praise for Hopes and Prospects:

"A revelation. . . . This is a book woven through with hope and awe at all the people who slip beyond imperial control and establish real democracy . . . a treasure-trove."
—The Independent

About the Author

Noam Chomsky is Institute Professor in the department of linguistics and philosophy at MIT. His work is widely credited with having revolutionized the field of modern linguistics. He is the author of numerous best-selling political works, which have been translated into scores of countries worldwide. His most recent books include the New York Times bestseller Hegemony or Survival, Failed States, Power Systems, Occupy, and Hopes and Prospects.

Marcus Raskin, co-founder of the Institute for Policy Studies and professor of public policy at George Washington University, is a social critic, activist, and philosopher.
Losing Our Way: An Intimate Portrait of a Troubled America Hardcover – October 7, 2014
by Bob Herbert (Author)

Hardcover: 304 pages
Publisher: Doubleday (October 7, 2014)
Language: English
ISBN-10: 038552823X
ISBN-13: 978-0385528238
Editorial Reviews

"Herbert illuminates in this masterwork of reporting."

"Herbert ardently defends those being left behind in this current 'winner-take-all' economy. As he travels across the U.S. interviewing the jobless and wounded, as well as noted educators, economists, activists and political leaders ... what emerges from his chronicle is a devastating portrait.... Herbert ends by urging bold new leadership against an 'intolerable status quo' and pointing to encouraging examples of citizen groups rising up across the country."

—Publishers Weekly, starred review




"In vivid anecdotes and moving portraits, Herbert humanizes the many problems he uncovers, and he clearly believes that Americans can, and will, band together to set the nation on a new course."

"Asked by a World War II veteran, 'What happened to us?', Bob Herbert does what he has done all through his remarkable career as a journalist: he sets out to find the answers from the ground up. Searching out the stories and experiences of everyday Americans, and digging deep into facts and figures from 'the high noon of capitalism' to the widening gulf of our present vast inequalities, he takes us to the heart and core of our troubles while holding firmly to the conviction of his lifetime: that the truth shall set us free. Here is America as revealed by a great reporter whose empathy with everyday people inspires trust on their part, honesty on his, and discovery for all who make the journey with him."

"In a series of haunting portraits, Losing Our Way is an unforgettable reminder of the struggles facing America's middle class today. Herbert has given us a sweeping picture of what has gone wrong in America—how we have underinvested in infrastructure, let corporate policies dominate the education debate, and fought needless wars that resulted in a tragic waste of life. A brilliant and devastating portrayal that explains how our priorities and policies have gone awry, Losing Our Way will make you angry and determined to put our country back on course"

—Joseph E. Stiglitz, winner of the 2001 Nobel Prize in Economics and author of Globalization and Its Discontents and The Price of Inequality

"Losing Our Way is a compelling account of the problems facing our country told in a riveting fashion through the eyes of people dealing with the consequences. I couldn't put it down. It should be a mandatory read for every member of Congress and anyone who aspires to be president."

—Ed Rendell, governor of Pennsylvania, 2003-2011

"Bob Herbert has written a terrific and important book about America. It is an incisive examination of our nation's tragic unwillingness to address the overwhelming problems we face. We can't go forward unless we face reality. Herbert has the courage to do that."

—U.S. Senator Bernie Sanders
About the Author

BOB HERBERT, an opinion columnist for The New York Times from 1993 to 2011, is a Distinguished Senior Fellow at Demos, a public policy think tank in New York City.

Bob Herbert On Confronting the Unemployment Crisis in the U.S.
http://www.policyshop.net/home/2011/8/30/put-america-back-to-work.html

Put America Back To Work
by Bob Herbert
The Policy Shop
Demos
The biggest domestic policy failure has been the refusal of top officials in the White House and in Congress to recognize the severity of the employment crisis that has settled like a plague over American workers.

There is no longer any excuse for believing that the Great Recession and its aftermath was a more or less typical economic downturn to be followed by a robust recovery. That's a pipedream. What we are experiencing is an economic disaster, the worst reversal to hit the U.S. since the 1930s. The human suffering is profound. Some 14 million Americans are officially counted as unemployed. Nearly half have been out of work for six months or more, and many have been jobless for a year or two or longer.

Poverty is once again on the march, moving like Patton's Third Army through communities that had never had more than a tenuous hold on the American dream. The few jobs now being created too often pay a pittance, the minimum wage or just above, not nearly enough to pry open the doors to a middle class standard of living.

Starved of tax revenues, the federal budget is submerged in a vast ocean of red ink. One of the tragic results is that social services are under furious attack at the same time that the need for such services has grown enormously. If dramatic steps are not soon taken to put millions of jobless Americans back to work, the quality of life for much, if not most, of the population will be irreparably damaged. The American dream itself is at risk.

Politicians have given little more than lip service to this terrible turn of events. If there was but one message that I would try to get through to the nation's leadership, it is that we cannot begin to get the United States back on track until we begin to put our people back to work.

And there is so much work to be done. Start with the crying need to rebuild the nation's aging, deteriorating infrastructure – its bridges and highways, airports and air traffic control systems, its sewer and wastewater treatment facilities, the electrical grid, inland waterways, public transportation systems, levees and floodwalls and ports and dams, and on and on. Lawrence Summers, until recently President Obama's top economic adviser, has pointed out that 75 percent of America's public schools have structural deficiencies. Twelve percent of the nation's bridges have been rated structurally deficient and another 15 percent are functionally obsolete.

Three to four trillion dollars worth of improvements will be needed over the next decade just to bring the infrastructure into a reasonable state of repair. Meanwhile, we've got legions of unemployed construction workers, manufacturing workers, engineers and others who are ready and eager to step into the breach, to take on jobs ranging from infrastructure maintenance and repair to infrastructure design and new construction. It shouldn't require a genius to put together those two gigantic pieces of America's economic puzzle – infrastructure and unemployment.

Yes, it would be expensive. But the money spent would be an investment designed to bring about a stronger, more stable economic environment. Putting people to work bolsters the economy and the newly-employed workers begin paying taxes again. Improving the infrastructure would make American industry much more competitive overall, and would spawn new industries. Creation of a national infrastructure bank that would use government funds to leverage additional investments from the private sector to finance projects of national importance would lead to extraordinary longterm benefits.

But even rebuilding the infrastructure is not enough. The employment crisis facing the U.S. is enormous and is taking a particularly harsh toll on the less well-educated members of the society. We need to take our cue from Franklin Roosevelt who understood during the Depression that nothing short of a federal jobs program was essential. The two-pronged goal was to alleviate the suffering of the unemployed and, as the workers began spending their wages, improve the economy.

Roosevelt put millions of Americans to work, including artists, writers, photographers and musicians. It was an unprecedented undertaking, and it worked.

We need a public jobs program in America now. A number of approaches have been offered, including a particularly thoughtful and comprehensive proposal prepared for Demos by Philip Harvey, a professor of law and economics at Rutgers University. The idea is simple: "Create jobs for the unemployed directly and immediately in public employment programs that produce useful goods and services for the public's benefit."

As Harvey's report explains:

"When jobs program participants spend their wages, and program administrators purchase materials and supplies for program projects, the benefits delivered in the first instance to unemployed workers trickle up to the private sector, inducing private sector job creation that supplements the immediate employment effect of the job creation program itself."

A crucial aspect of the program is that it would begin to fill the demand gap that is hampering the economic recovery. With so many millions of people out of work, the demand for goods and services is diminished. Consumers are tapped out. Private businesses are not hiring workers because the demand is not there for the additional goods and services they would be producing.

Direct job creation would put people to work quickly, without having to wait many long months, or possibly years, for the economy to fully recover. The money from their paychecks would be pumped immediately into the economy.

Like infrastructure spending, a carefully crafted direct jobs plan would be an investment that would be repaid many times over, just as investments in Hoover Dam, rural electrification, the Works Progress Administration and the G.I. Bill delivered enormous longterm benefits to the society.

F.D.R., in his first inaugural address, told a worried nation that "our greatest primary task is to put people to work." It was a task, he insisted, that should be treated "as we would treat the emergency of a war."

The question today, in one of our darkest economic hours, is whether we're smart enough to heed that essential lesson of history.

This post is part of Demos' "America Can Work Better" Week

http://www.demos.org/bob-herbert

Bob Herbert joined Demos after an 18-year career at the The New York Times as an Op-Ed columnist, writing about politics, urban affairs and social trends in a twice-weekly column.

From January 1991 to May 1993, Mr. Herbert was a national correspondent for NBC and reported regularly on The Today Show and NBC Nightly News.

A founding panelist of Sunday Edition, a weekly discussion program on WCBS-TV, Mr. Herbert was also the host of Hotline, a weekly hour-long issues program on WNYC-TV, both beginning in 1990.

Previously, Mr. Herbert worked at The Daily News beginning in 1976. His positions at The Daily News included general assignment reporter, national correspondent, consumer affairs editor, city hall bureau chief and city editor. In 1985, he became a columnist and a member of the Editorial Board. His column continued to appear in The Daily News until February 1993.

His career began in 1970 as a reporter, then night city editor in 1973, of The Star-Ledger in Newark, NJ.

Born in Brooklyn, Mr. Herbert earned a Bachelor of Science degree in journalism from the State University of New York (Empire State College). He has taught journalism at Brooklyn College and the Columbia University School of Journalism.

He has won numerous awards, including the Meyer Berger Award for coverage of New York City, the American Society of Newspaper Editors award for distinguished newspaper writing, the David Nyhan Prize from the Shorenstein Center at Harvard University for excellence in political reporting, and the Ridenhour Courage Prize for the "fearless articulation of unpopular truths."

Mr. Herbert is the author of "Promises Betrayed: Waking Up from the American Dream," (Times Books, 2005) and is currently at work on a new book, "Wounded Colossus."

Mr. Herbert is married and lives in Manhattan.
Image Credit: Damon Winter/The New York Times

RECENT COMMENTARY

Unfair and Unwise
August 4, 2011
Answer This: Bob Herbert
June 28, 2011
Losing Our Way
March 25, 2011
Separate and Unequal
March 21, 2011
A Price Too High?
March 18, 2011

PUBLICATIONS

America's Middle Class and The Jobs Crisis
August 3, 2011

Posted by Kofi Natambu at 7:47 PM

Labels: Bob Herbert, Corporate capitalism, Demos Fellow, Ideology and Politics, National Unemployment Figures, Wall Street