Please Note:
The following list of books is not organized according to any personal hierarchy of the relative value of each individual book. Rather it is a list that considers ALL of the books listed to be of equal intellectual value and interest, albeit for different reasons. In a couple of instances I even include texts that were originally published in 2009 but were subsequently republished in paperbook editions in 2010. A brief summation of the content of some of the books is included below the titles. The bottomline on this list is that each one of these books is extraordinary and invaluable in their own right and represents some of the very best writing published in the United States in 2010

The Warmth of Other Suns: The Epic Story of America's Great Migration.

by Isabel Wilkerson. Random House. New York 2010.


A powerful, groundbreaking, and exquisitely written history of the massive migration of African Americans from the south to other regions of the country north, east, and west that took place over a nearly six decade period after 1915 and its ongoing revolutionary impact on American social history, culture, politics, and art that reverberates to this day by the Pulitzer Prize winning African American journalist, historian, scholar, and teacher Isabel Wilkerson
The Cross of Redemption: Uncollected Writings.

by James Baldwin; edited by Randall Kenan. Pantheon Books. New York 2010
This new collection of previously unpublished essays, reviews, criticism, and social commentary is a scintillating, dynamic, and profound reminder of why the extraordinary late novelist and essayist and social/cultural critic James Baldwin is justly considered to be one of the greatest and most influential American writers of the past century.
Sweet Thunder : The Life and Times of Sugar Ray Robinson

. by Wil Haygood. Alfred A. Knopf. New York 2009


The third book in a historical trilogy of grand biographical narratives of legendary African American male cultural figures of the 20th century (the previous two in this series were about Sammy Davis, Jr, and Adam Clayton Powell) by a man whom many consider to be one of the finest U.S. biographers writing today, the African American journalist and historian Wil Haygood. Like all of Haygood's work this book is an extremely well written and absolutely riveting examination of the life and times of the elegant champion boxer, urbane sophisticate, consummate artist, and bon vivant Walker Smith Jr. (aka Sugar Ray Robinson) who was and is considered to this day to be the best boxer pound-for-pound in the history of boxing. Robinson was also an iconic African American figure whom both Miles Davis and Muhammad Ali among many others revered and considered a major role model and mentor.



Black Is The New White: A Memoir.

by Paul Mooney. Simon & Schuster. New York 2010 (paperback edition)


Paul Mooney is a legendary figure in American comedy circles over the past four decades and was also the best friend, creative colleague, comrade in arms, and fellow artist of the late, great Richard Pryor (1940-2005) for over 40 years. Writer of some of Pryor's most famous and enduring monologues, routines, and skits as well as an iconic staff writer for a number of television series featuring African American performers (e.g. everything from "Sanford and Son" to "In Living Color", "The Chapelle Show" and Saturday Night Live, etc.) A scathing and extremely perceptive satirist, Mooney is widely considered to be one of the funniest and most socially conscious comedians in U.S. history. This powerful memoir details the fascinating story of the major struggles and triumphs of Mooney's life and career and provides an important contextual study of the evolution of American culture and public entertainment since the early 1960s.



At The Dark End of the Street: Black Women, Rape, and Resistance--A New History of the Civil Rights Movement from Rosa Parks To the Rise of Black Power.

by Danielle McGuire. Alfred A. Knopf. New York 2010


This very important new book by the brilliant Detroit historian, professor, and scholar Danielle McGuire is destined to have a profound and lasting impact on our perceptions, knowledge, and understanding of the intellectual, cultural, and political history of the Civil Rights Movement of the 1940s, '50s. and '60s, and an even more transformative effect on our ongoing appreciation and study of the pervasive, extraordinary and thoroughly revolutionary role of African American women in modern U.S. history.


Colorblind: The Rise of Post-Racial Politics and the Retreat From Racial Equity.

by Tim Wise. City Lights Books (Open Media Series). San Francisco 2010

Wrestling With The Left: The Making of Ralph Ellison's

Invisible Man.

by Barbara Foley. Duke University Press. Durham 2010





Edward Said: A Legacy of Emancipation and Representation.

Edited by Adel Iskander and Hakem Rustom. University of California Press. Berkeley 2010


Nelson Mandela: Conversations With Myself.

by Nelson Mandela. Farrar, Straus Giroux. New York 2010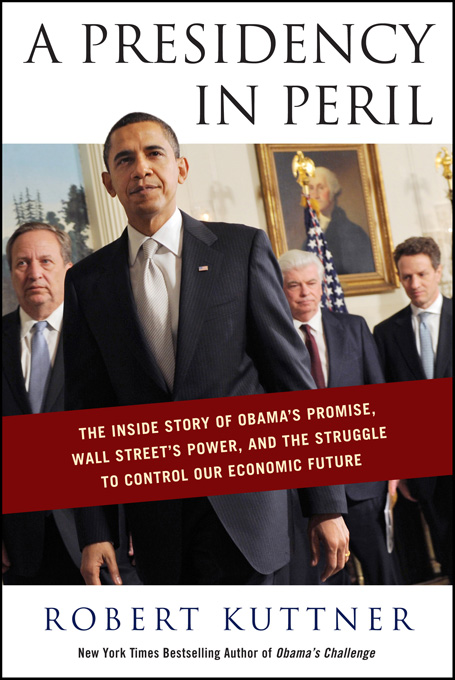 A Presidency In Peril: The Inside Story of Obama's Promise, Wall Street's Power, and The Struggle To Control Our Economic Future.

by Robert Kuttner Chelsea Green Publishing. Vermont 2010




The Mendacity Of Hope: Barack Obama and the Betryal of American Liberalism.

by Roger D. Hodge. Harper. New York 2010


Coltrane On Coltrane: The John Coltrane Interviews.

edited by Chris DeVito. Chicago Review Press. Chicago 2010


The New Jim Crow: Mass Incarceration in the Age of Colorblindness.

by Michelle Alexander. The New Press. New York 2010


The Obama Syndrome: Surrender At Home, War Abroad.

by Tariq Ali. Verso. New York 2010


The Empire's New Clothes: Barack Obama in the Real World of Power.

by Paul Street. Paradigm Publishers. Boulder 2010


The Bridge: The Life and Rise of Barack Obama.

by David Remnick. Alfred A. Knopf. New York 2010





Griftopia: Bubble Machines, Vampire Squids, and the Long Con That Is Breaking America.

by Matt Taibbi. Spiegel & Grau 2010


Bob Dylan in America.

by Sean Wilentz. Doubleday. New York 2010



Digging: The Afro-American Soul of American Classical Music.

by Amiri Baraka. University of California Press. Berkeley 2010 (Paperback edition)


Thelonious Monk: The Life and Times of an American Original.

by Robin D.G. Kelley. Free Press 2010 (Paperback edition)